ORLANDO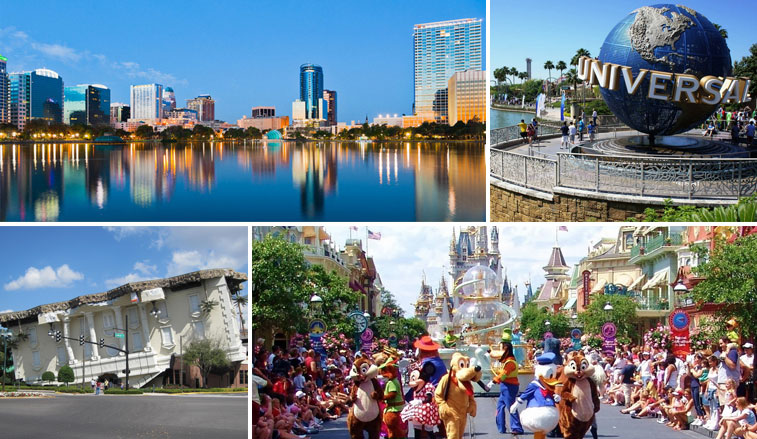 June 2016 - July 2016 Program
ORLANDO
The American State of Florida attracts millions of of visitors every year with Orlando being its famous focal point. There is almost an endless list of attractions and exciting things to do in this area ranging from Walt Disney World to Universal Studios and Cape Canaveral Space Center. Orlando was a campground for soldiers during the Seminole Indian war (1835-42). The city itself has 54 lakes within its limits and retains an open park. It is a center for citrus fruits and winter vegetables. Stories abound about how this famous city first got its name. Perhaps the most reliable concerns an American volunteer soldier. During Seminole War in 1835, Orlando Reeves was noticed what appeared to be a log drifting in the lake.
Once he realized it was an Indian sneaking up on the camp, he gave the alarm to alert his company. In gratitude, the volunteer soldiers, who stayed to make the area their home, named the town for their comrade. By 1860, Orlando had become a small settlement devoted to raising cotton and cattle.
The Civil War was hard, taking people and money away from the town and causing the economy to flounder. The cotton market was hit hard, with no one around to harvest and deliver the crops. A large rainstorm ruined what was left of the cotton crops in 1871.